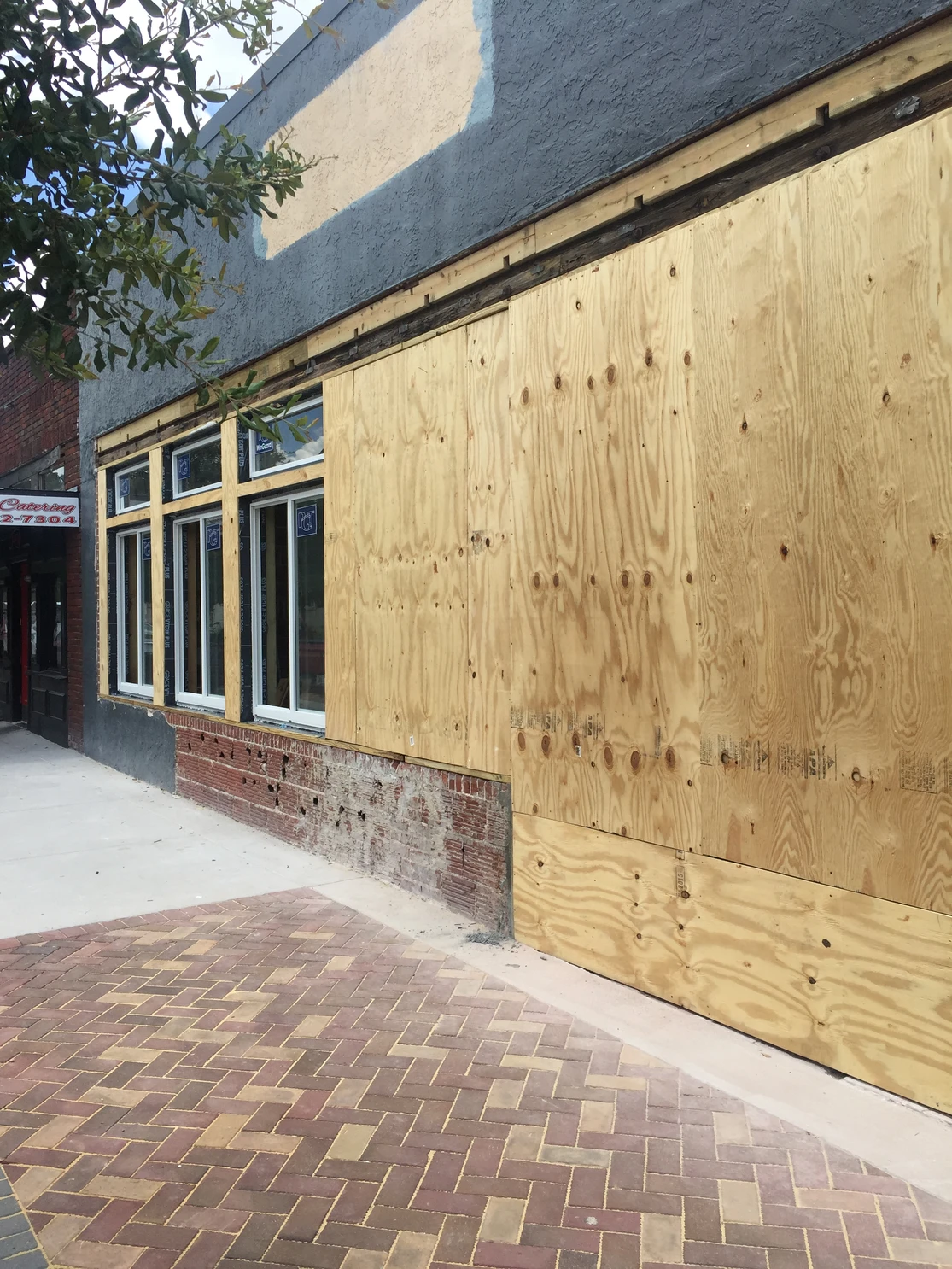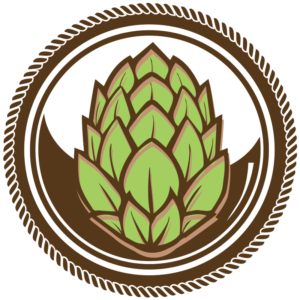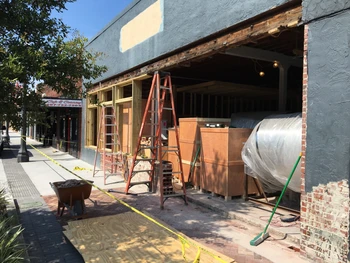 From the Historic Downtown Entertainment Center of Sanford Florida…..rehab of Sanford Brewing Company is coming along well despite the 100+ heat index this summer.
Rehab Photos of Exterior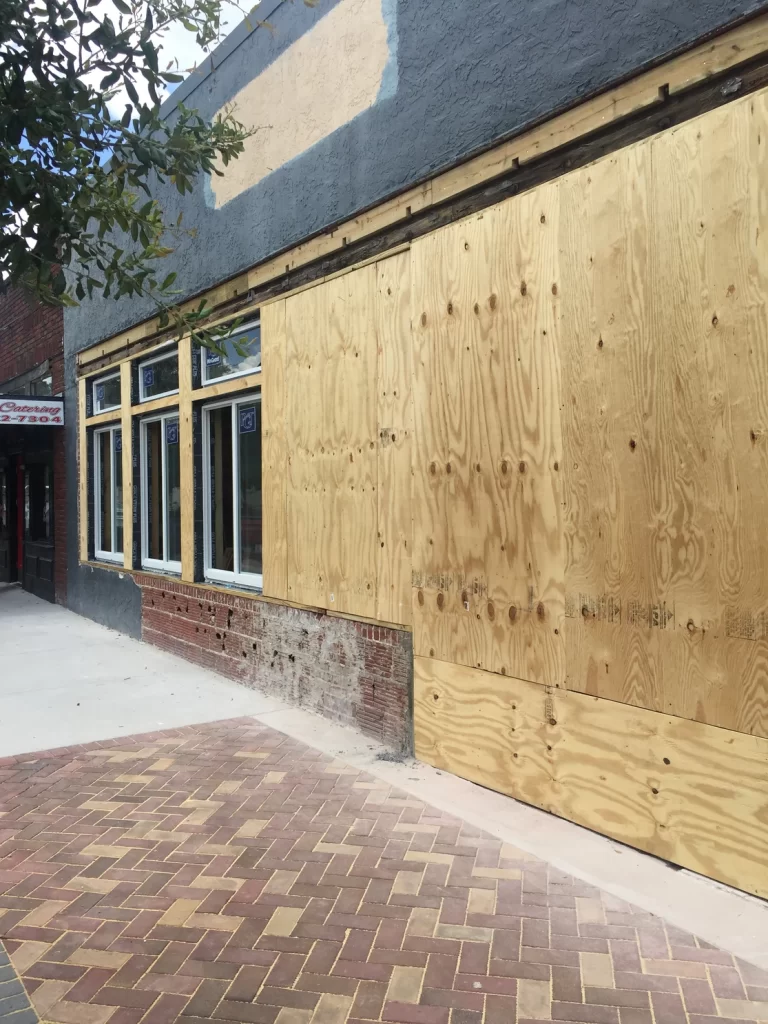 We added new windows to the previously closed off front on Sanford Avenue along with two new lift doors, that open onto both 4th Street and Sanford Avenue.
Disappointment and an Idea
As we were removing the old stucco and attempting to return the building back to brick, but we found the underlying brick was too badly damaged to save.
Needless to say were very disappointed but wanted to keep with the "look", so we asked our stucco team if they could create a brick texture, and we were pleasantly surprised at the results.
Faux Brick Stucco detail application to exterior
Newly applied "brick" texture and heightened pediment on facade.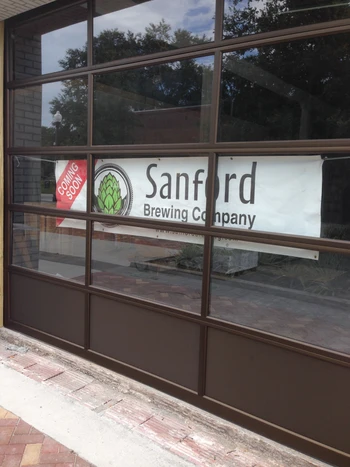 Check out these Awesome Doors.
Painting started today, and should be completed on Monday. We are excited to breathe new life in to Georgetown and Sanford Avenue.
Pictures of interior progress up soon, we partnered with @parkandseventh on the interior, bar, and tables. This is going to be an amazing place, keep yours eyes open, and fingers crossed for mid to late August.