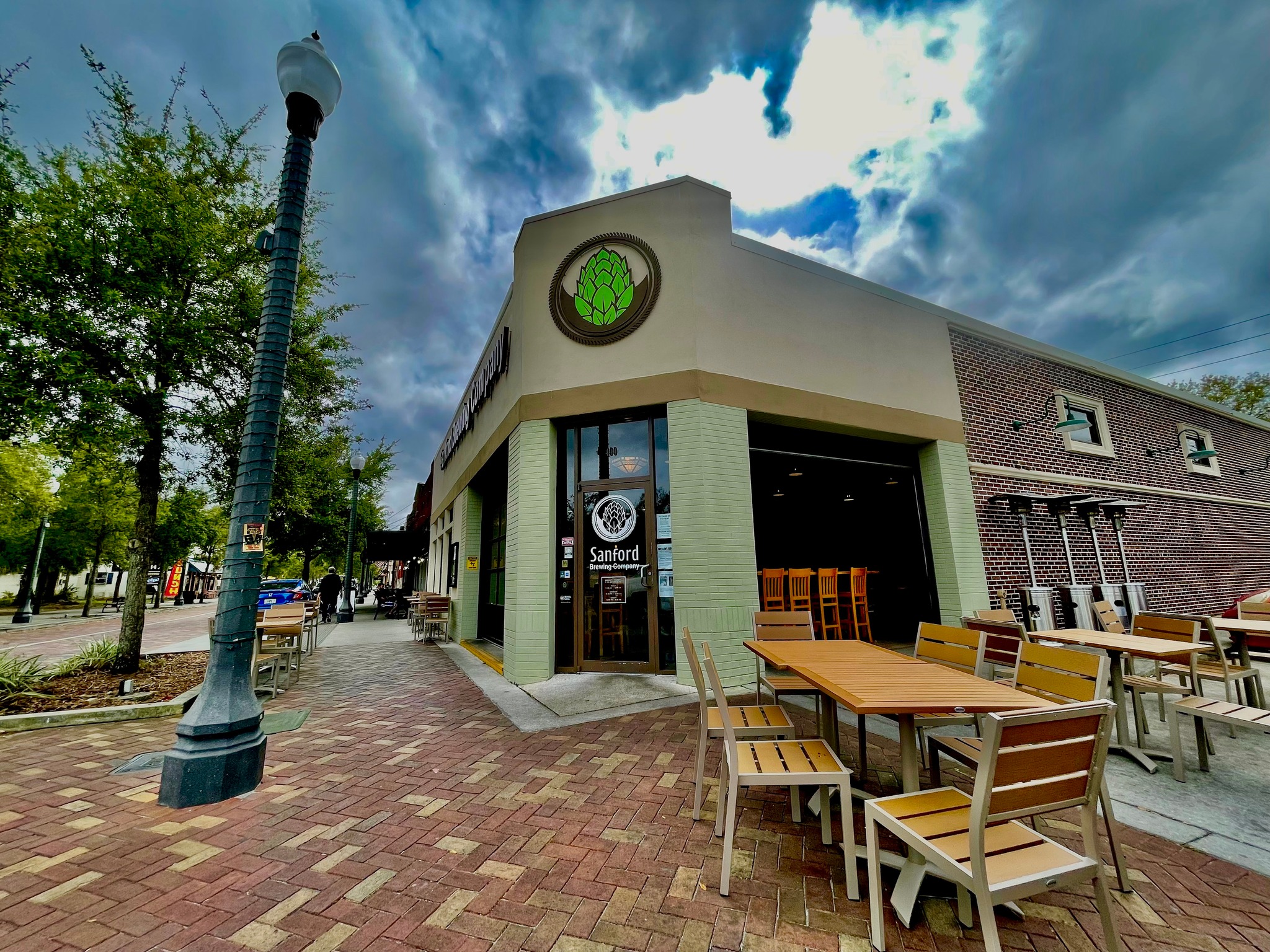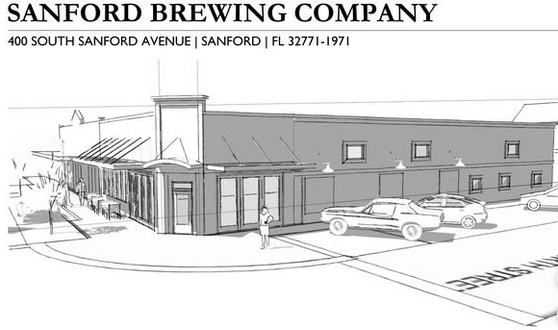 Sanford, FL – Owners of the Sanford Brewing Company (SBC) announce the beginning of construction to transform an 85-year-old property on Sanford, Florida's recently renovated Sanford Avenue into a new, 4,500 square-foot craft beer brewery and taproom.
"We chose Sanford as the location for our brewery because we wanted to be a part of the exciting growth occurring along Sanford Avenue and other parts of Sanford's historic downtown," says Robyn Esser, one of SBC's four owners. "We see this area becoming an important central Florida entertainment district, where visitors can stroll along several blocks to enjoy a variety of craft beer, wine, and live music." In addition to Esser, SBC owner-operators include Chris Esser, Borden "Bo" Hallowes, and Allan Jackson.
SBC, which is located at 400 South Sanford Avenue (corner of Sanford Avenue and 4th Street), will include a 15-barrel (465-gallon) primary brewing system, a 3-barrel (93-gallon) pilot brewing system, and a 100+ seat taproom with food service. After operations are established, company owners intend to distribute SBC craft beer locally and across the state of Florida.
"SBC will be a tremendous economic asset to the newly redeveloped Sanford Avenue. As part of the downtown Community Redevelopment Area (CRA), we are excited that this new business will become a vital part of this emerging entertainment district," says Bob Turk, Sanford's Economic Development Director.
SBC owners are hoping to begin brewing and serving the public in the second quarter of 2016. The project received two grants from the city of Sanford to support interior and exterior renovation.
SBC, www.sanfordbrewing.com, is guided by the mission of creating quality craft beer, delivered responsibly in an entertaining venue, to delight and enlighten customers, bring value to the community, and enhance the Florida craft beer industry.